Check out one of the largest lists of WWE Superstars!
John Cena
Alberto Del Rio
Jinder Mahal
Andre The Giant
El Torito
Fernardo
Diego
Wyatt Family
Hulk Hogan
Heath Slater
Brodus Clay
Tyson Kidd
Lita
Kelly Kelly
Sheamus
Big Show
Hawk
Animal
Darren Young
Ryback
Antonio Cesaro
Mankind
Tensai
Eve
Layla
Matt Striker
Road Dog Jesse James
Randy Orton
CM Punk
Titus O'Neil
AJ Lee
Chris Jericho
Dolph Ziggler
David Ontunga
Zack Ryder
Santino Marrela
The Great Khali
Christian
Jack Swagger
Jey Uso
Curtis Axel
Daniel Bryan
Kane
Damien Sandow
Cody Rhodes
Charlie Haas
Kurt Angle
The Rock
The Miz
Triple H
Shawn Michaels
Undertaker
Dude Love
Cactus Jack
Hunter Hearst Hemsley
Stone Cold Steve Austin
Honky Tonk Man
Bret Hart
Vince McMahon
Mike Knox
Yoshi Tatsu
Sheldon Benjamin
Hornswoggle
Booker T
Finlay
Katlyn
Vickie Guerreo
Eddie Guerreo
Chavo Guerreo
Sin Cara
Rey Mysterio
George Steele
Jimmy Snuka
Tamina Snuka
Natayla
Batista
Mr.Perfect
Greg Valentine
Lance Storm
Justin Gabreil
Drew Myctentire
Goldust
Rhino
Prince Albert
Jake Roberts
Iron Sheik
Alex Riley
Adam Bomb
Roddy Piper
Rikshi
Sable
Steve Blackman
Rick Martel
Vance Archer
Trent Barreta
Eugene
Tom Garea
Rockey Johnson
Kato
Sabu
Umaga
Mason Ryan
Kofi Kingston
R-Truth
Beth Phoenix
Cherry
Primo
Epico
John Morrison
Tyler Reks
Rosa Vendes
Lex Luger
Dory Funk Jr
Missing Link
Utimate Warrior
I.R.S
Orlando Jordan
Kristal
Ivory
Jay Strongbow
Iron Sheik
Virgi
Bill Demott
Haku
Jeff Jarret
Pete Gas
Wade Barret
Jesus
ATrain
Bradshaw Acoltyes
Ivan Pukski
The Godfather
Edge
JTG
MVP
Shad Gaspio
King Kong Bundy
Hillbilly Jim
Goldust
Evan Bourne
David Hart Smith
Hunico
Camacho
Mr.Fugi
Big Boss Man
Killer Kahn
Flash Funk
Ric Flair
Rene Dupree
Brock Lesnar
Jeff Hardy
Matt Hardy
Paul Heyman
Maurice
Mickie James
Brie Bella
Nikki Bella
Gail Kim
Jerry Lawler
Micheal Cole
Teddy Long
Josh Matthews
Jim Ross
The Boogeyman
X-Pac
Tommy Dreamer
Curt Hawkins
Doink The Clown
Jeff Jarret
Bob Backlund
Hercules
Miss Jackie
Lauren Jones
Millon Dollar Man
Yokosuna
Diesel
British Bulldog
Rockey Johnson
Brad Maddox
Justin Roberts
Howard Finkel
Tony Chimel
Todd Grisham
Lilian Garcia
Big E Langston
Aksana
Richardo Roriguez
Willam Regal
Mick Foley
Captain Lou Albano
Scott Hall
Slick
Johnny Curtis
Diesel
Gillberg
Pete Rose
Tom Prichard
Junkyard Dog
Sycho Sid
Trent Barreta
Seth Rollins
Roman Regns
Dean Ambrose
Vader
Ted Dibiase
Theodore Long
Mark Henry
Noami
Cameron
Bubba Ray Dudley
Kensui Suzuki
Rob Van Dam
Carlito
Adam Rose
Rucev
The Bunny
Lana
Xavier Woods
More Coming Soon!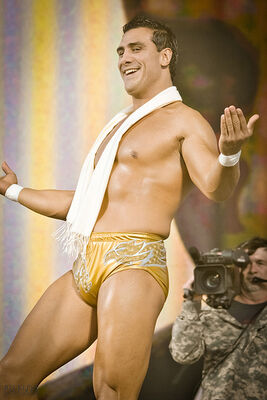 Ad blocker interference detected!
Wikia is a free-to-use site that makes money from advertising. We have a modified experience for viewers using ad blockers

Wikia is not accessible if you've made further modifications. Remove the custom ad blocker rule(s) and the page will load as expected.