If there was a WWE theme park, Here are the stuff that will be in the park!
Rides, Entertainment and Attractions
Kofi Kingston's Boom Boom Airline
Rey Mysterio's Trampoline
Fandango's Music Express
Undertaker's Haunted House
Trivia Challenge
John Cena's Coaster
The Miz's "Awesome!" Coaster
Randy Orton's RKO Launch
The Sheild's Sit and Spin
 The Suplex Coaster
Santino's Spinning Cobras
D-Generation X Twisting Glowstick
WWE Ferris Wheel
WWE Carrousel
Sheamus's Celtic Adventure 3-D Show
WWE Arena
WWE Play Zone
AJ'S Tatto Stand
Ryback's Pie Meating Contest
Money In The Bank Ladder Challenge
The Rock's Bahama Bull Train
WWE Mueseum
Jack Swagger's Patriotic Journey
Kane's Masking of Pain
WWE Theater - "The Best Talent Show in WWE History!" 30 minutes. Songs including I Don't Suck, What's Up and Cult of Personality
Arcade
Mark Henry's Weightlifting Challenge
Big Show's Free Fall Tower
Brodus Clay and Tensai's Dance Contest
Bella Twins Kissing Challenge
Jeff Hardy's Face Painting Station
Edge's Rated R Movie Theater [Only for people 18 and older]
Daniel Bryans Beard Hunt
WWE Celebration Parade
WWE Karoake Station
Damien Sandow's Catholic Church
Alberto Del Rio's Spanish Lessons
El Torito's Bumper Cars
Bray Wyatts Follow The Buzzards Kidnapping Area
The Athorityy Boss Clown
Dining and Shopping
WWE Restaraunt
Santino's Italian Restaraunt
Sheamus's Irish Restaraunt
WWE Superstore
Food Stands
Jack Swagger and Antonio Cesario's American Store
Outdoor Grille [Nathans and Snacks]
Superstar Gear
Shopping Stands
International Store
Half Price WWE Iteams 50% OFF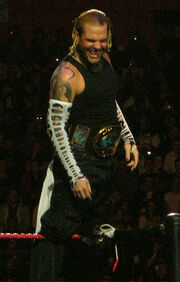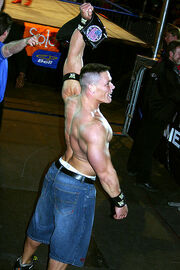 Ad blocker interference detected!
Wikia is a free-to-use site that makes money from advertising. We have a modified experience for viewers using ad blockers

Wikia is not accessible if you've made further modifications. Remove the custom ad blocker rule(s) and the page will load as expected.